On the evening of Thursday, July 26th, Temple Coffee Roasters hosted the SPLAT (Sacramento Public Latte Art Tournament) official launch party in their production warehouse in Sacramento, CA. The event included a Cup Tasting Challenge and a silent auction benefiting the IWCA. Local brewery, Fort Point, donated beer to be served at the event for a suggested donation of $2. The silent auction included items donated by the organizations listed below. The winner of the event, Steve Cuevas of Black Oak Coffee Roasters, donated his winnings of $200 to the IWCA as well as all of the tips at the beer station. Overall, it was a great event that brought out lots of coffee people to kick off Sacramento's favorite coffee event series. For more information about SPLAT you can visit splatsac.com. Auction Item Donations courtesy of:
Fresh Cup Magazine
Roast Magazine
Espresso Supply
Temple Coffee Roasters
Modbar
Voila
Breville
Baratza
Saint Anthony's Industries
Hario
Sprudge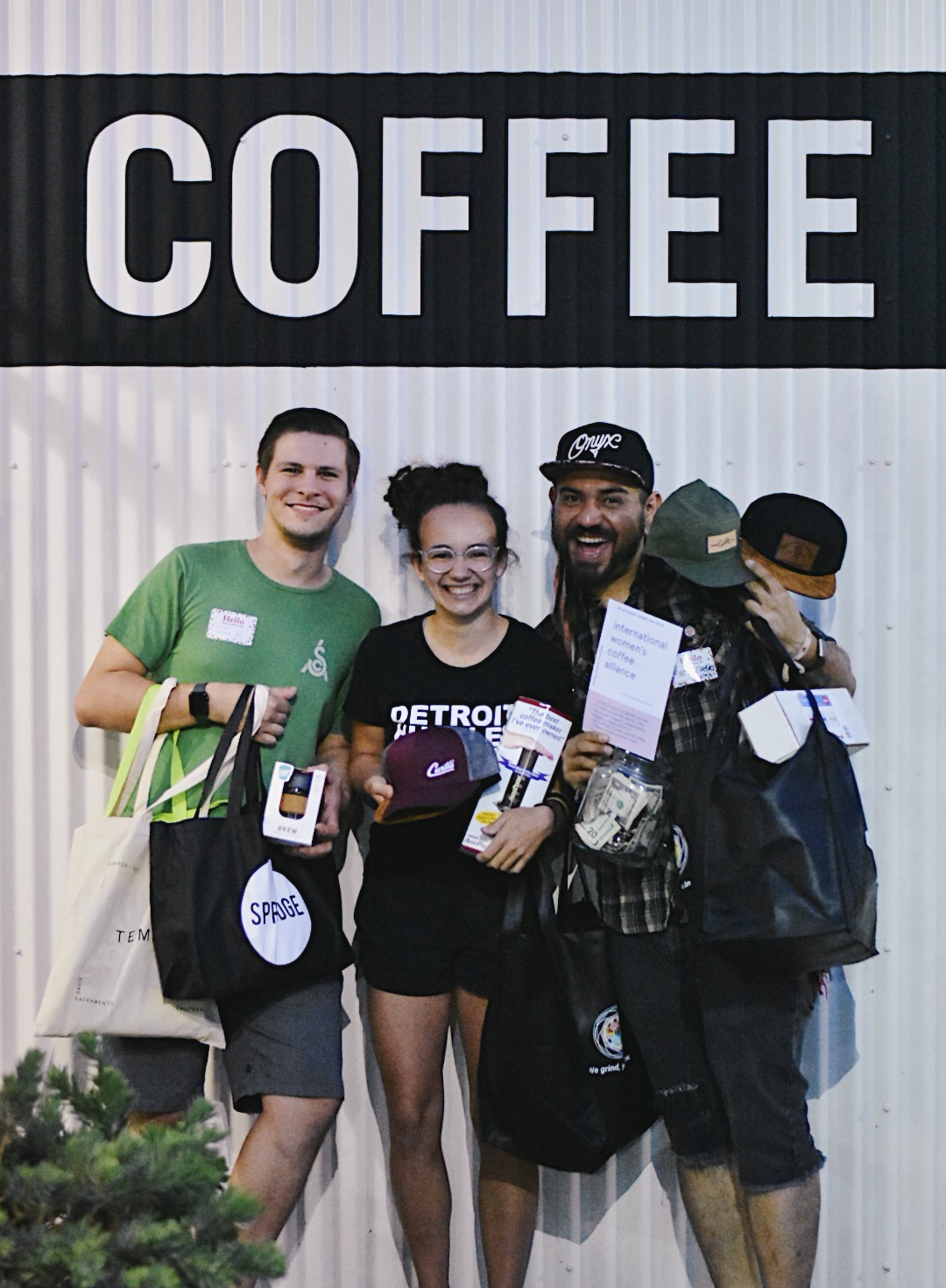 A big thank you to the entire Austin coffee community who supported the TNT on June 28 at Caffe Medici and raised $3000 for International Women's Coffee Alliance (IWCA).
TNT ATX is a monthly latte art competition hosted in Austin, TX. It is a single elimination bracket tournament where baristas face off head to head and pour their best designs for three judges. Buy in for competitors at the June event was $10 (which directly benefited IWCA).
At this TNT, there was also a silent auction with numerous donated items up for bid, where all the money raised from the auction benefited IWCA. Silent auctions are proving to be wonderful fundraisers for IWCA, and a fun, passive activity that pairs particularly well with a highly entertaining event like a TNT, which has so much foot traffic from coffee professionals and enthusiasts alike.
Pacific Foods made a matching donation to the amount raised for IWCA from this event, in addition to providing the cash prizes for the winners of the throwdown:
$1000 to first place
$500 to second place
$250 to third place
Sponsored by: Austin Coffee Society, Pacific Foods, Waterfall Gourmet Beverages, Mill-King Creamery, Monin Gourmet, Ghirardelli, La Marzocco, Wild Gift Coffee, Grounded Coffee Book and more!
Larry's Coffee in Raleigh, NC hosted a full house and raised $1,000 to support IWCA. The night's activities included a booksigning by local authors, three "Campfire Sessions" where local leaders, including Trade and Lore, Pink Boots Society, and Joe Van Gogh, shared their stories and facilitated engaging discussion. IWCA Chapter Manager, Blanca Castro who was in town for another meeting, provided the event's keynote which highlighted the triumphs of leaders across IWCA's global network. A raffle and silent auction were also held, thanks to contributions from these supporters:
Honeygirl Meadery
The Farmhouse Chef
Lassiter Distilling Co.
Lonerider
Raleigh Rum Company
Big Boss
Bloom Works
Carolina Vending
Catering Works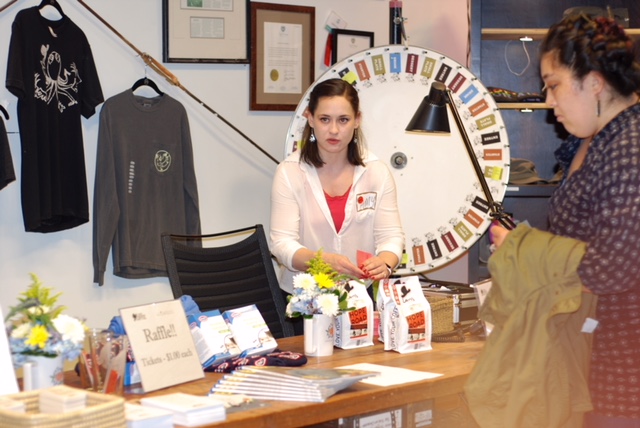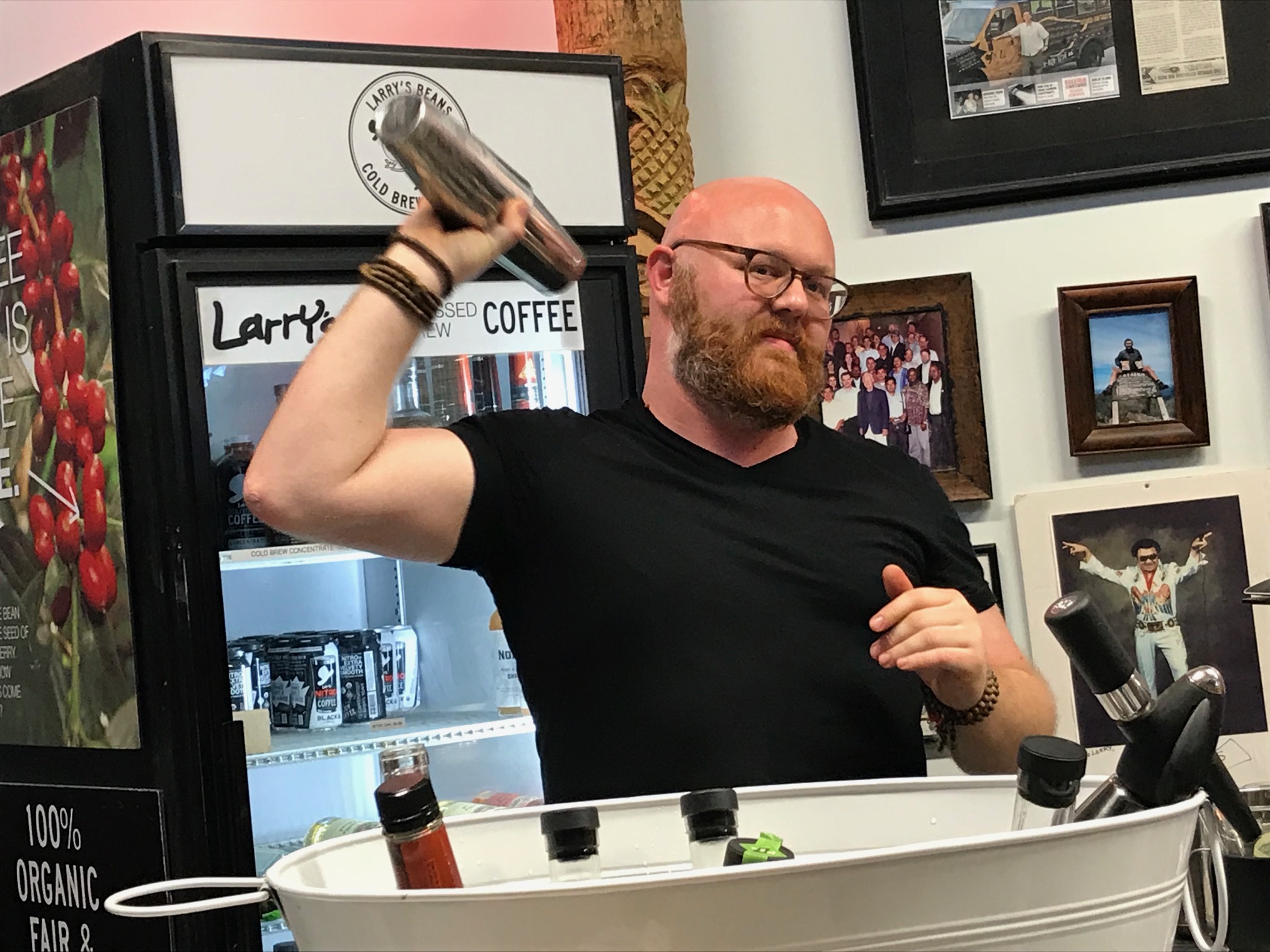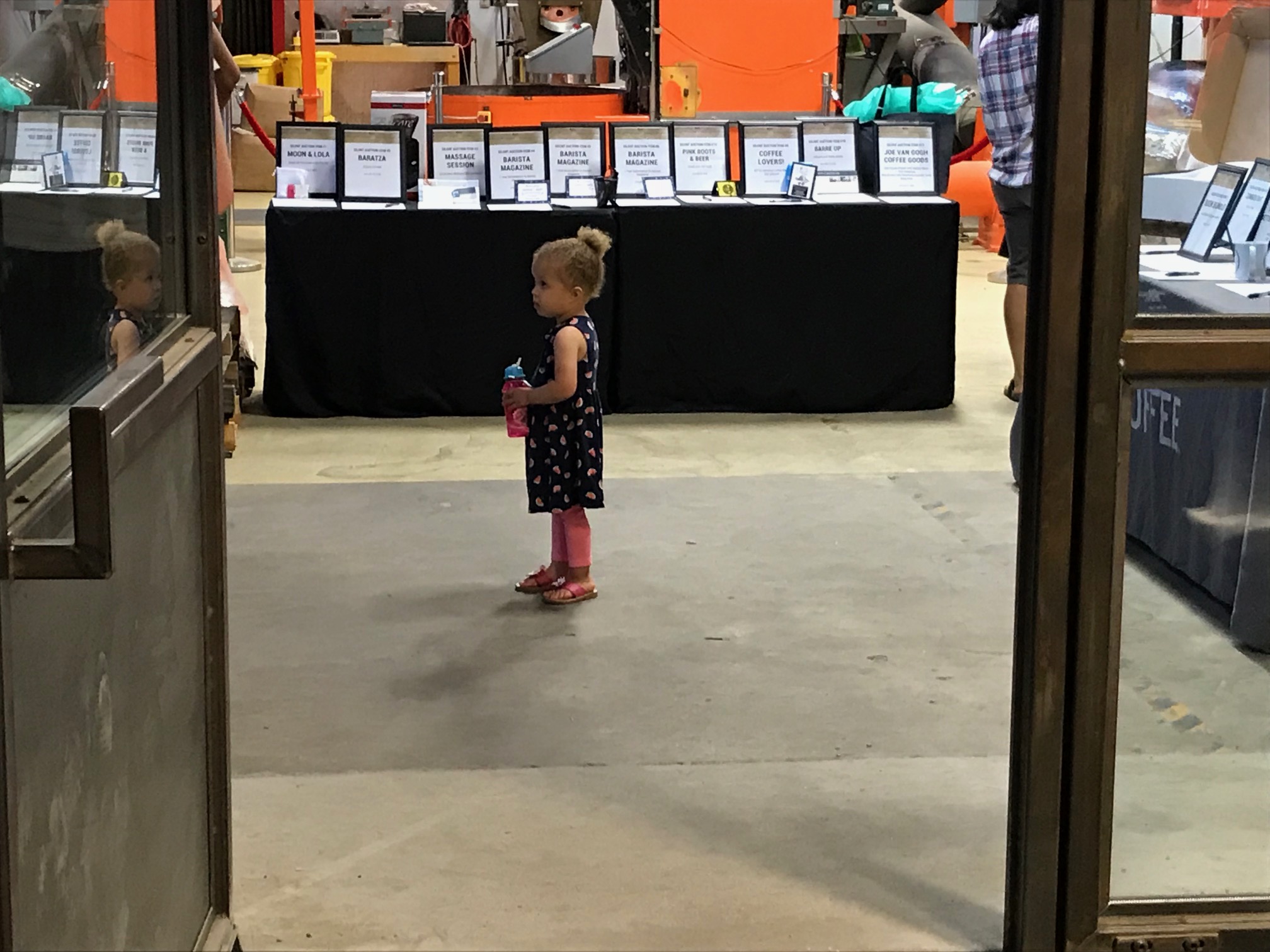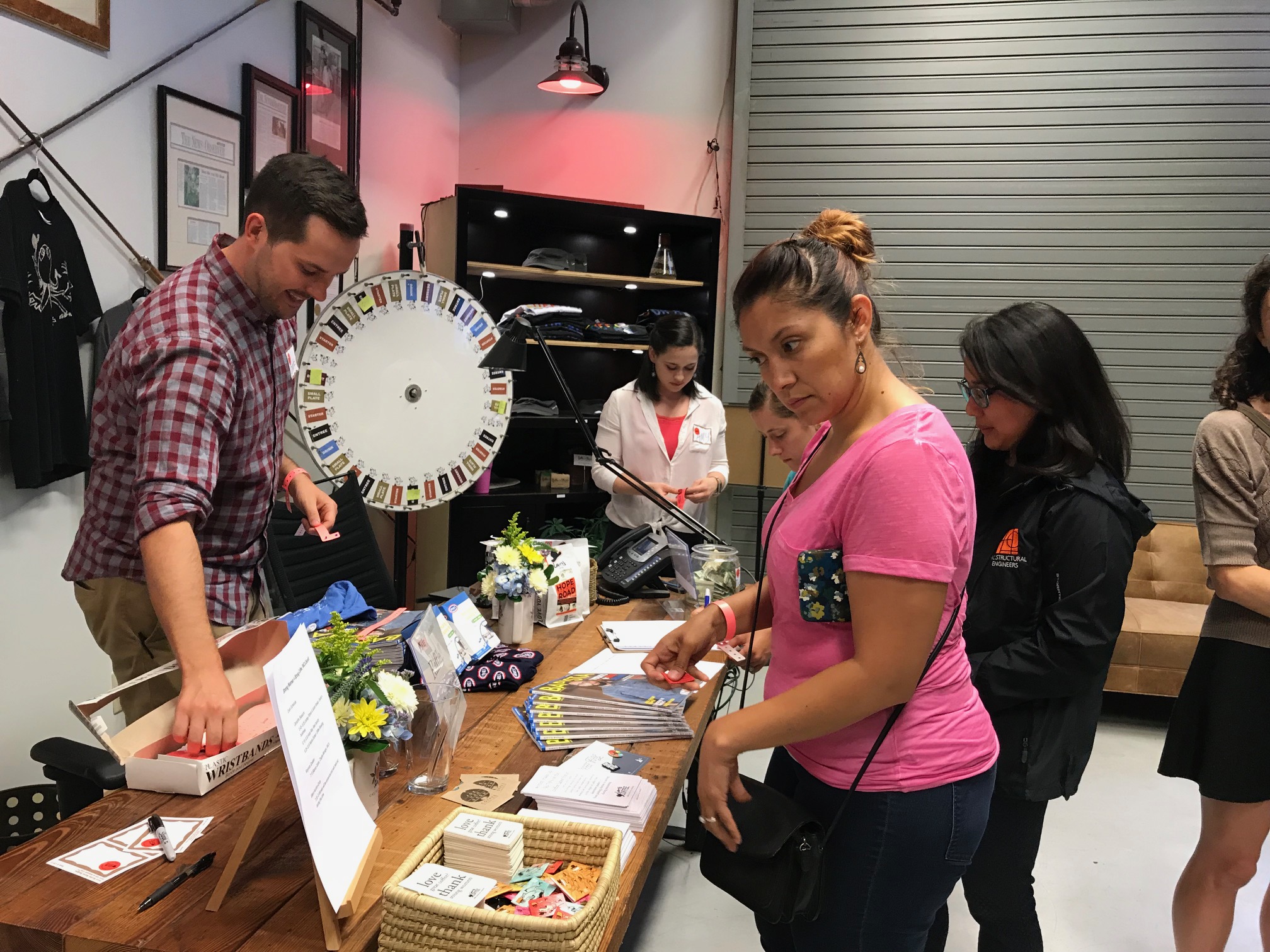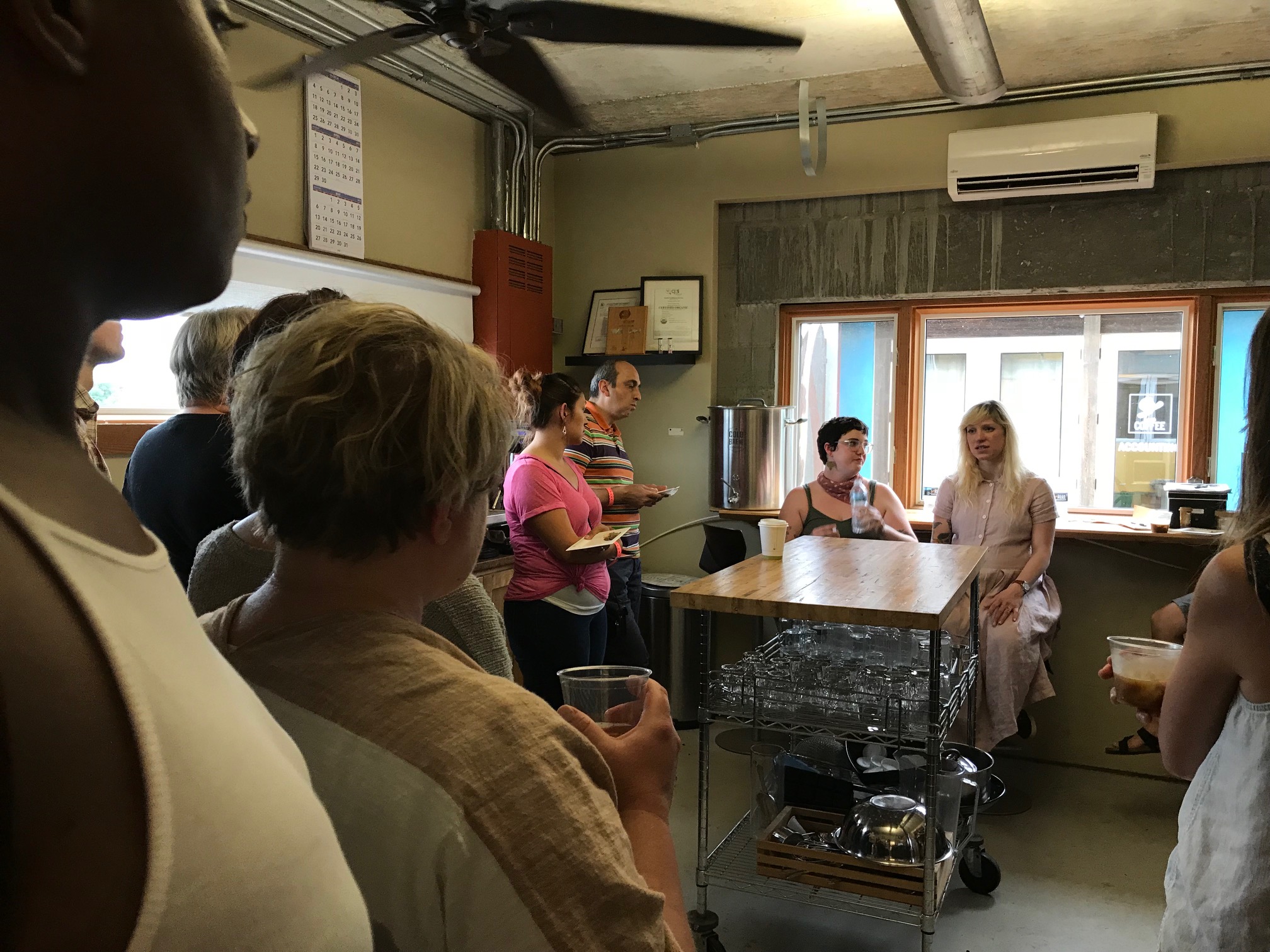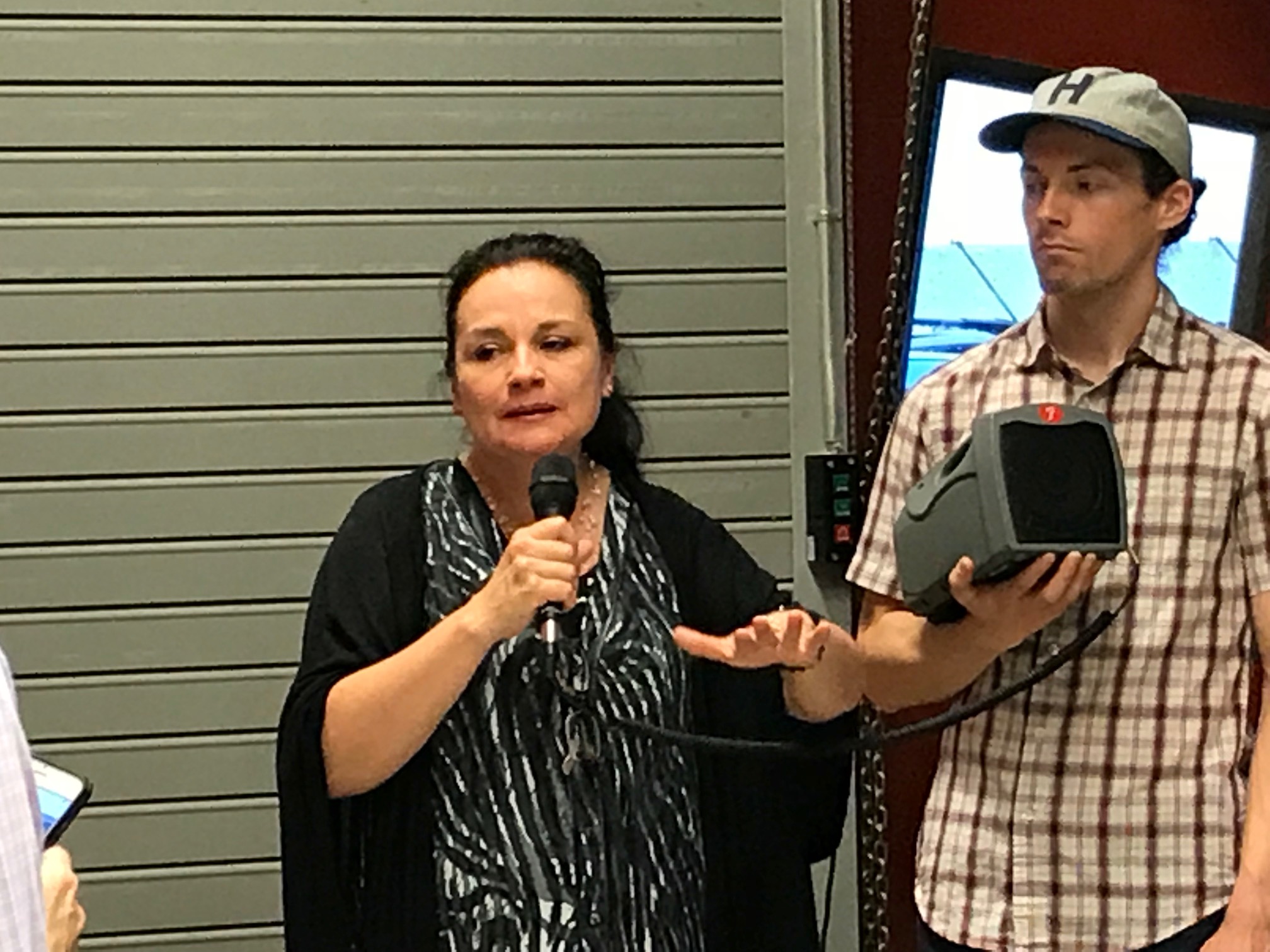 It was an action-packed night at Perk Coffee & Lunchbox in Bon Air, Virginia! Participants gathered for a Latte Art Throwdown, fun, and a great cause. Prizes, drinks, and raffles were offered thanks to many sponsors and supporters:
Baratza
Barista Magazine
Blanchard's Coffee Roasting Co.
Homage Coffee Service Specialists
La Marzoco
Lamplighter Coffee Roasters
Lone Oak Coffee
Modbar
Nuova Simonelli
Olam Specialty Coffee
Recluse
Trickling Springs FarmFriend
Urnex
Coffee Women for Coffee Women was a fun, positive, and informational event put on by the Twin Cities Women of Coffee Alliance (TCWCA) group. Everyone from TCWCA did a great job of networking and spreading the word about the fabulous work of the IWCA. The group of people that came out to this event was small but mighty with a great interest in the IWCA, our local TCWCA networking group, and of course the awesome raffle items provided by our gracious sponsors. Close to 40 people from the coffee industry participated, including TC Women in Coffee members. We are proud to have raised $805.46 for the IWCA to directly support women in coffee at origin. Thank you to everyone who participated, and especially our raffle sponsors:
Inbound BrewCo.
Mill City Roasters
Spyhouse
St. Anthony Industries
True Stone
Quixotic
Urnex
Acaia
Baratza
Barista Magazine
City Girl Coffee (raffle + décor)
Dunn Brothers
Espresso Parts
Espresso Supply
Temple Coffee's event was a smashing success! Kelly Hill, Temple Coffee Director of Education, shared the following, "We filled a bracket of 48 spots. There was a line of at least 35 people waiting outside before sign-ups began at 6:00pm. I saw a lot of new faces and first-time competitors. Our judge panel consisted of 3 of Sacramento's finest coffee women, Grace Silva (Temple production roaster), Elvira Conty (Chocolate Fish Coffee's trainer), and Katie French (Camellia Coffee Roasters).
We served beer from local brewery, Tilted Mash, and pizza from Old Town Pizza, another local favorite. The brewery and pizza traded food and beverages for Temple gifts cards. Everyone else involved was a volunteer.
We had approximately 100 people come through to compete, spectate, and support the IWCA through purchasing one of the custom mugs we designed, buying raffle tickets for some of our sponsored items, and by purchasing some very limited edition coffee beans. The beans were roasted by Temple's head roaster, Jake Deome, and were sent to us from Ruth Church at Artisan Coffee Imports from Rwanda. The Rwanda beans were given to every competitor, judge, and volunteer. We made 100 8oz bags. The leftovers were available to the attendees for a donation.
We will be co-hosting a second throwdown in Truckee on 3/31 to raise more funds for the IWCA through competitor sign-ups, mug sales, and donations."
Thank you, Kelly for sharing your report, and thank you to everyone who participated and contributed to the Temple Throwdown's success! Below are a few pictures that Natalie Quatch, Temple's Designer, snapped throughout the evening:
While the Sacramento community was throwing down to support IWCA, the Sheridan, CO community came together to enjoy some delicious brew, great conversation, and support IWCA. Jasmine Segura, the Hops & Hearts event organizer had this to share:
"The event was attended by coffee professionals and friends alike. Attendees were culturally diverse baristas, roasters, artists, photographers, and writers. It was a unique event that fused typical coffee events with a diverse local, community feel. People who learned about the IWCA were intrigued and incredibly supportive."
To Jasmine and everyone who participated, the IWCA Global network is incredibly appreciative of your energy and support. Thank you for thinking "outside the box" to gather people together for good times and a great cause!
Rebecca McNelly, Owner of Heartland Tech, shared these takeaways of the high energy event hosted to support IWCA in Wichita, KS:
"The Latte Art Throwdown at Milkfloat brought in competitors from Kansas, Oklahoma, Missouri, Arkansas and even Colorado! There were 16 competitors in a double elimination style bracket that went head to head with predetermined pours. It went hearts, tulips, rosettas and then custom pours. The judges even threw them a curve ball and made the final pour into macchiatto cups!
The first 10 competitors went home with URNEX cleaning kits, and 1st, 2nd, and 3rd prize went home with amazing prizes from Heartland Tech, Baratza, Urnex, and Barista magazine! Our emcee was a local coffee shop owner named Angelo from R Coffee House who is also in a band and does freestyle rap. So the energy was up and the competition was fierce.
Our judges were Cliff Bragg from Milkfloat who also hosted the event, Sarah Leslie Executive Council chair of the Barista guild of SCA, and Ryan Chipman of Yepocopa Coffee. Ben Parham from Topeka Coffee took 3rd place, Luke Ortiz from Airship Coffee took 2nd, and Derrick Wessels owner of Beagle Coffee Co. took 1st place!"
Thank you to everyone for your energy, enthusiasm and support. Congrats to all of the competitors!